Libba Bray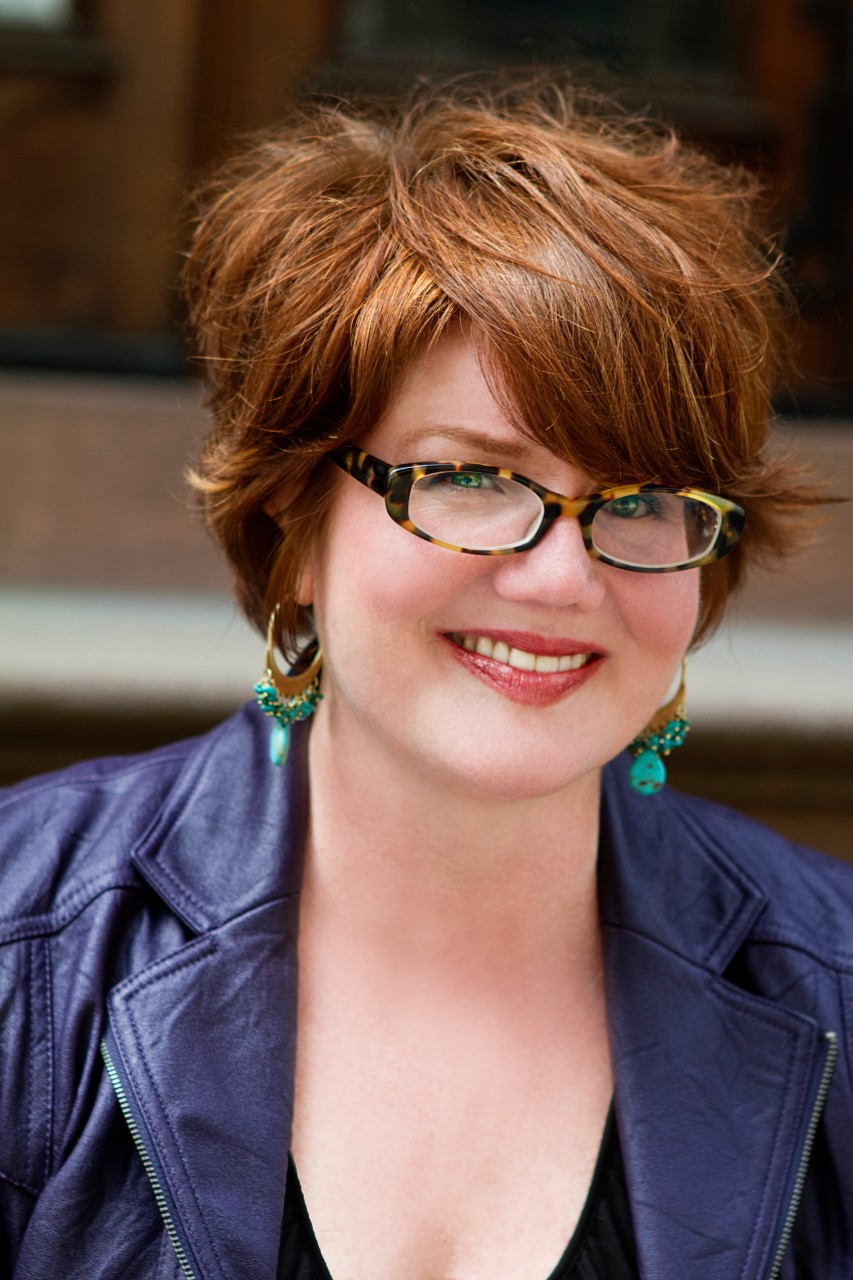 Libba Bray is the New York Times bestselling author of The Gemma Doyle trilogy (A Great and Terrible Beauty, Rebel Angels, The Sweet Far Thing); the Michael L. Printz Award-winning Going Bovine; Beauty Queens, an L.A. Times Book Prize finalist; and The Diviners series. She is originally from Texas but makes her home in Brooklyn, NY, with her husband, son, and two sociopathic cats. You can find her at…oh, wait. You already did. Nevermind—you are a genius!
Not sure which books to read? Let our TBF authors tell you which ones they recommend! Visit our Resources page, then scroll down to "TBF One Book Recommendations". You will also find a more complete list of books by each author under TBF Book List.
Lair of Dreams: Diviners Series (Book 2)
Historical Fiction, 9780316126045
Recommended for teens

After a supernatural showdown with a serial killer, Evie O'Neill has outed herself as a Diviner and has become a media darling. In the meantime, a mysterious sleeping sickness has hit New York City, and the Diviners must band together to find the cause and the cure.

Diviners: Diviners Series (Book 1)
Historical Fiction, 9780316126106
Recommended for teens

Seventeen-year-old Evie O'Neill is thrilled when she is exiled from small-town Ohio to New York City in 1926, even when a rash of occult-based murders thrusts Evie and her uncle, curator of The Museum of American Folklore, Superstition, and the Occult, into the thick of the investigation.

Beauty Queens
Humor, 9780439895989
Recommended for teens

The fifty contestants in the Miss Teen Dream Pageant thought this was going to be a fun trip to the beach, where they could parade in their state-appropriate costumes and compete in front of the cameras. But sadly, their airplane had another idea, crashing on a desert island and leaving the survivors stranded with little food, little water, and practically no eyeliner. What's a beauty queen to do? Continue to practice for the talent portion of the program - or wrestle snakes to the ground? Get a perfect tan - or learn to run wild? And what should happen when the sexy pirates show up?

Great and Terrible Beauty: Gemma Doyle Trilogy (Book 1)
Historical Fiction, 9780385732314
Recommended for teens

After the suspicious death of her mother in 1895, sixteen-year-old Gemma returns to England, after many years in India, to attend a finishing school where she becomes aware of her magical powers and ability to see into the spirit world.

Rebel Angels: Gemma Doyle Trilogy (Book 2)
Historical Fiction, 9780385733410
Recommended for teens

Ah, Christmas! Gemma Doyle is looking forward to a holiday from Spence Academy, spending time with her friends in the city, attending ritzy balls, and on a somber note, tending to her ailing father. As she prepares to ring in the New Year, 1896, a handsome young man, Lord Denby, has set his sights on Gemma, or so it seems. Yet amidst the distractions of London, Gemma's visions intensify–visions of three girls dressed in white, to whom something horrific has happened, something only the realms can explain... The lure is strong, and before long, Gemma, Felicity, and Ann are turning flowers into butterflies in the enchanted world of the realms that Gemma alone can bring them to. To the girls' great joy, their beloved Pippa is there as well, eager to complete their circle of friendship. But all is not well in the realms–or out. The mysterious Kartik has reappeared, telling Gemma she must find the Temple and bind the magic, else great disaster will befall her. Gemma's willing to do his intrusive bidding, despite the dangers it brings, for it means she will meet up with her mother's greatest friend–and now her foe, Circe. Until Circe is destroyed, Gemma cannot live out her destiny. But finding Circe proves a most perilous task.

The Sweet Far Thing: Gemma Doyle Trilogy (Book 3)
Historical Fiction, 9780440237778
Recommended for teens

It has been a year of change since Gemma Doyle arrived at the foreboding Spence Academy. Her mother murdered, her father a laudanum addict, Gemma has relied on an unsuspected strength and has discovered an ability to travel to an enchanted world called the realms, where dark magic runs wild. Despite certain peril, Gemma has bound the magic to herself and forged unlikely new alliances. Now, as Gemma approaches her London debut, the time has come to test these bonds. The Order - the mysterious group her mother was once part of - is grappling for control of the realms, as is the Rakshana. Spence's burned East Wing is being rebuilt, but why now? Gemma and her friends see Pippa, but she is not the same. And their friendship faces its gravest trial as Gemma must decide once and for all what role she is meant for.

Going Bovine
Humor, 9780385733984
Recommended for teens

All 16-year-old Cameron wants is to get through high school—and life in general—with a minimum of effort. It's not a lot to ask. But that's before he's given some bad news: he's sick and he's going to die. Which totally sucks. Hope arrives in the winged form of Dulcie, a loopy punk angel/possible hallucination with a bad sugar habit. She tells Cam there is a cure—if he's willing to go in search of it. With the help of a death-obsessed, video-gaming dwarf and a yard gnome, Cam sets off on the mother of all road trips through a twisted America into the heart of what matters most.
Interviews
Videos
Websites
When we asked our authors what they were or might have been voted in HS, Libba answered Most Likely to Get in Trouble for Doing Something Outrageous, Cheeky, or Deeply Misguided.
Other Fun Facts
I once froze my fake eye in an ice cube and served it in a drink. I called it "The Eyeball in Your Highball." I'm fun at parties, y'all.
I am ¼ of the legendary all-YA author rock band TIGER BEAT along with Daniel Ehrenhaft, Barnabas Miller, and Natalie Standiford. We have a song called "The Clones of David Levithan" that exposes the truth behind the myth behind the man behind the sofa.
I hate donuts. Yes, even those. And those, too. Seriously—stop trying to convince me.
My senior year, I got sent home from the Latin Club trip for commandeering the bus's PA system when our teacher was away and delivering an impromptu stand-up set that was a bit more late-night Comedy Central than Texas-conservative-high school-appropriate. (Please see: Most Likely to Get in Trouble for Doing Something Outrageous, Cheeky, or Deeply Misguided.)
In 9th grade, I used to dress up as Columbia and go to "The Rocky Horror Picture Show" every weekend with my best friend, and even though we were underage, they let us in. (You're sensing a theme by now, I'm guessing…)