Alex Aster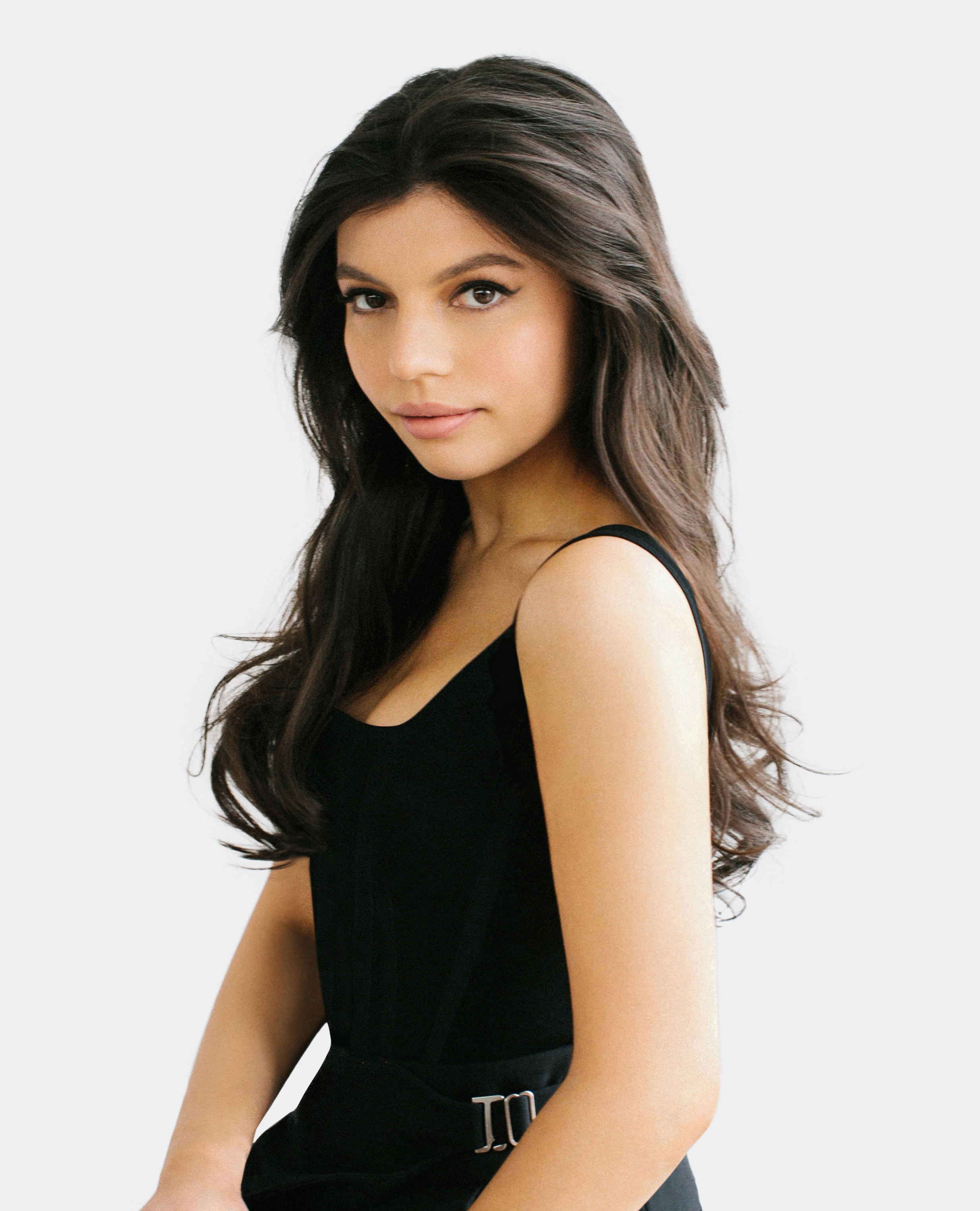 I'm the award-winning author of the Emblem Island series, the Lightlark series, and a graphic novel series. I recently graduated summa cum laude from UPenn, where I studied English. I am also a digital creator with over 100 million views on my videos, and have been featured on NBC News, Bustle, Teen Vogue, Glamour, Shondaland, and Good Morning America.
My debut Emblem Island: Curse of the Night Witch received starred reviews from Kirkus & Publishers Weekly, was on Good Morning America, was named a "Most-Anticipated Book of 2020" by Seventeen Magazine, was named one of the 20 Best Books of the Year So Far by Amazon, and was selected to be Barnes and Noble's Book of the Month.
Not sure which books to read? Let our TBF authors tell you which ones they recommend! Visit our Resources page, then scroll down to "TBF One Book Recommendations". You will also find a more complete list of books by each author under TBF Book List.
Lightlark: Lightlark Series (Book 1)
Fantasy, 9781419760860
Recommended for teens

Every 100 years, the island of Lightlark appears to host the Centennial, a deadly game that only the rulers of six realms are invited to play. The invitation is a summons—a call to embrace victory and ruin, baubles and blood. The Centennial offers the six rulers one final chance to break the curses that have plagued their realms for centuries. Each ruler has something to hide. Each realm's curse is uniquely wicked. To destroy the curses, one ruler must die. Isla Crown is the young ruler of Wildling—a realm of temptresses cursed to kill anyone they fall in love with. They are feared and despised, and are counting on Isla to end their suffering by succeeding at the Centennial. To survive, Isla must lie, cheat, and betray…even as love complicates everything.

Curse of the Night Witch: Emblem Island Series (Book 1)
Fantasy, Middle School, 9781728232447
Recommended for teens

On Emblem Island all are born knowing their fate. Their lifelines show the course of their life and an emblem dictates how they will spend it. Twelve-year-old Tor Luna was born with a leadership emblem, just like his mother. But he hates his mark and is determined to choose a different path for himself. So, on the annual New Year's Eve celebration, where Emblemites throw their wishes into a bonfire in the hopes of having them granted, Tor wishes for a different power. The next morning Tor wakes up to discover a new marking on his skin...the symbol of a curse that has shortened his lifeline, giving him only a week before an untimely death. There is only one way to break the curse, and it requires a trip to the notorious Night Witch. With only his village's terrifying, ancient stories as a guide, and his two friends Engle and Melda by his side, Tor must travel across unpredictable Emblem Island, filled with wicked creatures he only knows through myths, in a race against his dwindling lifeline.

Curse of the Forgotten City: Emblem Island Series (Book 2)
Fantasy, Middle School, 9781492697237
Recommended for teens

After unwillingly inheriting all of the Night Witch's abilities, Tor Luna is the most powerful person on Emblem Island—though he doesn't want power at all. Fresh from their last adventure, a girl from a forgotten underwater city named Vesper, with the same water-breathing emblem as Tor, washes ashore—with a warning. Pirates are coming to attack Emblem Island. Using the Night Witch's enchanted ship, Tor, Melda, Engle, and Vesper set off on a dangerous journey to find the only thing that can save Emblem Island from the cursed Calavera pirates—a pearl, with the power to control the sea. But just like their first, this quest won't be easy. In a race against time, they will face giant sea creatures, explore coastal cities teeming with assassins, and make alliances with conniving pirates—but knowing who to trust could prove to be the most dangerous part of all.
Videos
When we asked our authors what they were or might have been voted in HS, Alex answered most likely to go to an Ivy League school.
Other Fun Facts
I'm an identical twin!
I have been writing books since I was 12.
I have over 130 million views on my TikTok videos.
I wrote 6 books before I was published.
I live in NYC, blocks away from my twin sister.