Laurie Halse Anderson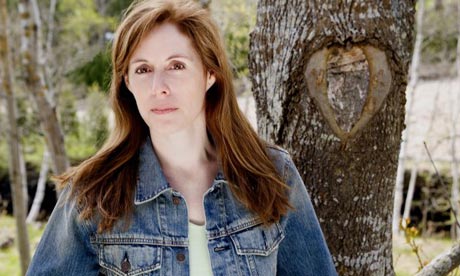 Not sure which books to read? Let our TBF authors tell you which ones they recommend! Visit our Resources page, then scroll down to "TBF One Book Recommendations". You will also find a more complete list of books by each author under TBF Book List.
Chains
Historical Fiction
Recommended for teens

As the Revolutionary War begins, thirteen-year-old Isabel wages her own fight...for freedom. Promised freedom upon the death of their owner, she and her sister, Ruth, in a cruel twist of fate become the property of a malicious New York City couple, the Locktons, who have no sympathy for the American Revolution and even less for Ruth and Isabel. When Isabel meets Curzon, a slave with ties to the Patriots, he encourages her to spy on her owners, who know details of British plans for invasion. She is reluctant at first, but when the unthinkable happens to Ruth, Isabel realizes her loyalty is available to the bidder who can provide her with freedom.

Catalyst
Realistic Fiction
Recommended for teens

Meet Kate Malone-straight-A science and math geek, minister's daughter, ace long-distance runner, new girlfriend (to Mitchell "Early Decision Harvard" Pangborn III), unwilling family caretaker, and emotional avoidance champion. Kate manages her life by organizing it as logically as the periodic table. She can handle it all-or so she thinks. Then, things change as suddenly as a string of chemical reactions; first, the Malones' neighbors get burned out of their own home and move in. Kate has to share her room with her nemesis, Teri Litch, and Teri's little brother. The days are ticking down and she's still waiting to hear from the only college she applied to: MIT. Kate feels that her life is spinning out of her control-and then, something happens that truly blows it all apart.

Fever 1793
Historical Fiction
Recommended for teens

During the summer of 1793, Mattie Cook lives above the family coffee shop with her widowed mother and grandfather. Mattie spends her days avoiding chores and making plans to turn the family business into the finest Philadelphia has ever seen. But then the fever breaks out. Disease sweeps the streets, destroying everything in its path and turning Mattie's world upside down. At her feverish mother's insistence, Mattie flees the city with her grandfather. But she soon discovers that the sickness is everywhere, and Mattie must learn quickly how to survive in a city turned frantic with disease.

Forge
Historical Fiction
Recommended for teens

In this compelling sequel to Chains, the perspective shifts from Isabel to Curzon and brings to the page the tale of what it takes for runaway slaves to forge their own paths in a world of obstacles-and in the midst of the American Revolution. The Patriot Army was shaped and strengthened by the desperate circumstances of the Valley Forge winter. This is where Curzon the boy becomes Curzon the young man. In addition to the hardships of soldiering, he lives with the fear of discovery, for he is an escaped slave passing for free. And then there is Isabel, who is also at Valley Forge-against her will. She and Curzon have to sort out the tangled threads of their friendship while figuring out what stands between the two of them and true freedom.

Impossible Knife of Memory
Realistic Fiction
Recommended for teens

For the past five years, Hayley Kincaid and her father, Andy, have been on the road, never staying long in one place as he struggles to escape the demons that have tortured him since his return from Iraq. Now they are back in the town where he grew up so Hayley can attend school. Perhaps, for the first time, Hayley can have a normal life, put aside her own painful memories, even have a relationship with Finn, the hot guy who obviously likes her but is hiding secrets of his own. Will being back home help Andy's PTSD, or will his terrible memories drag him to the edge of hell, and drugs push him over?

Prom
Realistic Fiction
Recommended for teens

High school senior Ashley Hannigan doesn't care about prom, but she's the exception. It's pretty much the only good thing at her urban Philadelphia high school, and everyone plans to make the most of it-especially Ash's best friend, Natalia, who's the head of the committee. Then the faculty advisor is busted for taking the prom money, and Ash suddenly finds herself roped into putting together a gala dance out of absolutely nada. But she has help-from her large and loving (if exasperating!) family, from Nat's eccentric grandmother, from her fellow classmates. And in putting the prom together, Ash learns that she has choices about her life after high school.

Speak
Realistic Fiction
Recommended for teens

Freshman year at Merryweather High is not going well for Melinda Sordino. She busted an end-of-summer party by calling the cops, and now her friends-and even strangers-all hate her. So she stops trying, stops talking. She retreats into her head, and all the lies and hypocrisies of high school become magnified, leaving her with no desire to talk to anyone anyway. But it's not so comfortable in her head, either-there's something banging around in there that she doesn't want to think about. She can't just go on like this forever. Eventually, she's going to have to confront the thing she's avoiding, the thing that happened at the party, the thing that nobody but her knows. She's going to have to speak the truth.

Twisted
Realistic Fiction
Recommended for teens

High school senior Tyler Miller used to be the kind of guy who faded into the background. But since he got busted for doing graffiti on the school, and spent the summer doing outdoor work to pay for it, he stands out like you wouldn't believe. His new physique attracts the attention of queen bee Bethany Milbury, who just so happens to be his father's boss's daughter, the sister of his biggest enemy- and Tyler's secret crush. And that sets off a string of events and changes that have Tyler questioning his place in school, in his family, and in the world.

Wintergirls
Realistic Fiction
Recommended for teens

Lia and Cassie are best friends, wintergirls frozen in matchstick bodies, competitors in a deadly contest to see who can be the skinniest. But what comes after size zero and size double-zero? When Cassie succumbs to the demons within, Lia feels she is being haunted by her friend's restless spirit.
Book Talks
Helpful Links
Interviews
Videos
When we asked our authors what they were or might have been voted in HS, Laurie answered Most Likely To Get On A Plane And Never Return or Most Likely To Be Imprisoned for Not Returning Library Books.
Other Fun Facts
I am obsessed with Jessica Jones.
I love milking cows.
I judge people based on their favorite cheese.
I adore Vegemite
I am very good at swearing in Danish