Renée Ahdieh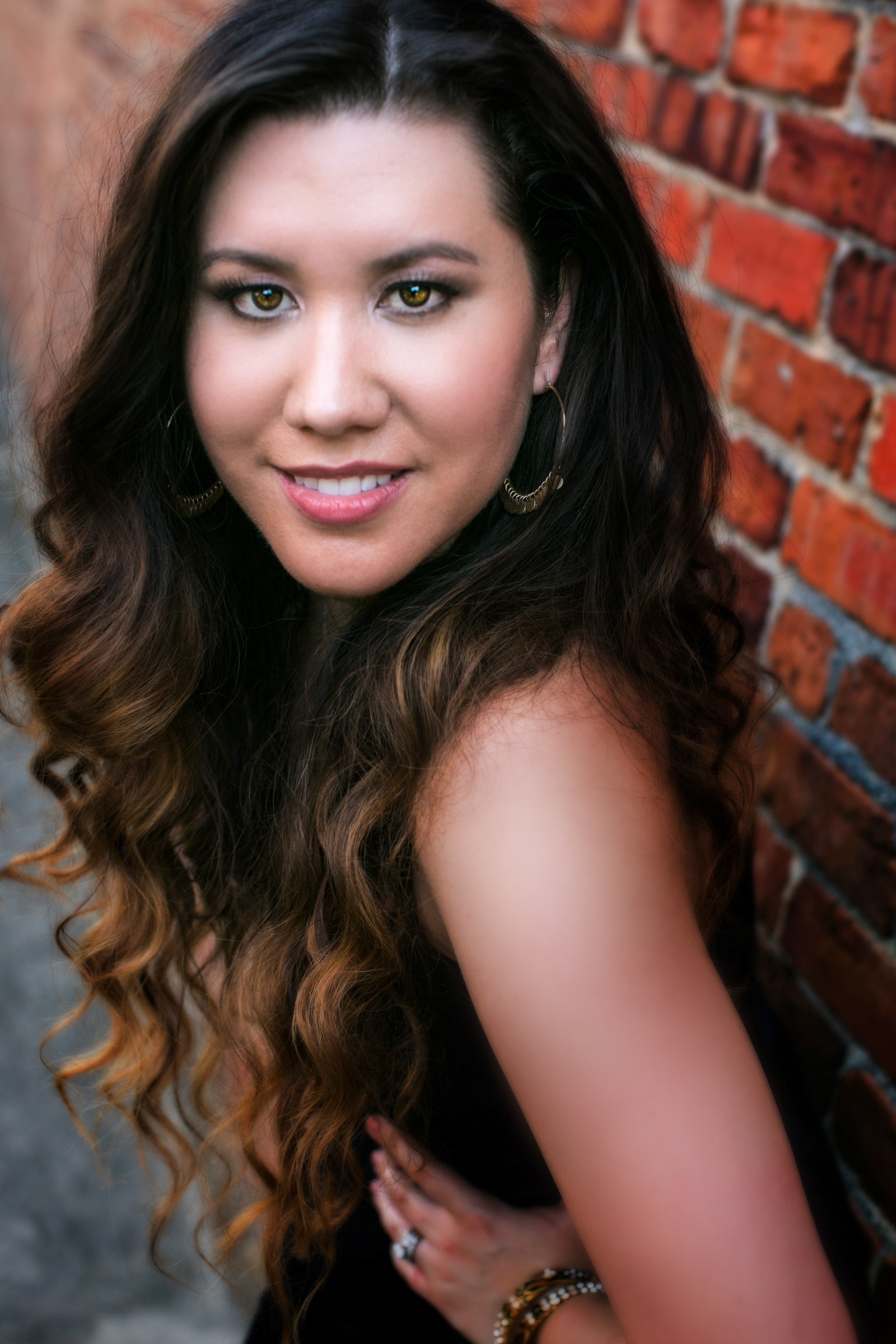 Renée Ahdieh has written for Condé Nast Traveler and Seen Magazine, and is an honors graduate of the University of North Carolina at Chapel Hill. In her spare time, she likes to dance salsa and collect shoes. She is passionate about all kinds of curry, rescue dogs, and college basketball. The first few years of her life were spent in a high-rise in South Korea; consequently, Renée enjoys having her head in the clouds. She lives in Charlotte, NC, with her husband and their tiny overlord of a dog. The Wrath and the Dawn was her debut novel.
Not sure which books to read? Let our TBF authors tell you which ones they recommend! Visit our Resources page, then scroll down to "TBF One Book Recommendations". You will also find a more complete list of books by each author under TBF Book List.
Wrath and the Dawn (The Wrath and the Dawn, book 1)
Fairy Tales, 9780147513854
Recommended for teens

Every dawn brings horror to a different family in a land ruled by a killer. Khalid, the eighteen-year-old Caliph of Khorasan, takes a new bride each night only to have her executed at sunrise. So it is a suspicious surprise when sixteen-year-old Shahrzad volunteers to marry Khalid. But she does so with a clever plan to stay alive and exact revenge on the Caliph for the murder of her best friend and countless other girls. Shazi's wit and will, indeed, get her through to the dawn that no others have seen, but with a catch...she's falling in love with the very boy who killed her dearest friend. She discovers that the murderous boy-king is not all that he seems and neither are the deaths of so many girls. Shazi is determined to uncover the reason for the murders and to break the cycle once and for all.

The Rose & the Dagger (The Wrath and the Dawn, book 2)
Fairy Tales, 9780399171628
Recommended for teens

In a land on the brink of war, Shahrzad has been torn from the love of her husband Khalid, the Caliph of Khorasan. She once believed him a monster, but his secrets revealed a man tormented by guilt and a powerful curse—one that might keep them apart forever. Reunited with her family, who have taken refuge with enemies of Khalid, and Tariq, her childhood sweetheart, she should be happy. But Tariq now commands forces set on destroying Khalid's empire. Shahrzad is almost a prisoner caught between loyalties to people she loves. But she refuses to be a pawn and devises a plan. While her father, Jahandar, continues to play with magical forces he doesn't yet understand, Shahrzad tries to uncover powers that may lie dormant within her. With the help of a tattered old carpet and a tempestuous but sage young man, Shahrzad will attempt to break the curse and reunite with her one true love.

Flame in the Mist
Fairy Tales, 9780399171635
Recommended for teens

The daughter of a prominent samurai, Mariko has long known her place—she may be an accomplished alchemist, whose cunning rivals that of her brother Kenshin, but because she is not a boy, her future has always been out of her hands. At just seventeen years old, Mariko is promised to Minamoto Raiden, the son of the emperor's favorite consort—a political marriage that will elevate her family's standing. But en route to the imperial city of Inako, Mariko narrowly escapes a bloody ambush by a dangerous gang of bandits known as the Black Clan, who she learns has been hired to kill her before she reaches the palace. Dressed as a peasant boy, Mariko sets out to infiltrate the ranks of the Black Clan, determined to track down the person responsible for the target on her back. But she's quickly captured and taken to the Black Clan's secret hideout, where she meets their leader, the rebel ronin Takeda Ranmaru, and his second-in-command, his best friend Okami. Still believing her to be a boy, Ranmaru and Okami eventually warm to Mariko, impressed by her intellect and ingenuity. As Mariko gets closer to the Black Clan, she uncovers a dark history of secrets, of betrayal and murder, which will force her to question everything she's ever known. (Coming May 2, 2017)
Helpful Links
Interviews
Videos
Websites
When we asked our authors what they were or might have been voted in HS, Renée answered Most Creative.
Other Fun Facts
English is not my first language.
I have an almost-black belt in Taekwondo.
I set fire to my kitchen making Persian rice.
My dog's name is Mushu.
I believe good shoes are important because good shoes take you to good places.