Maria Scrivan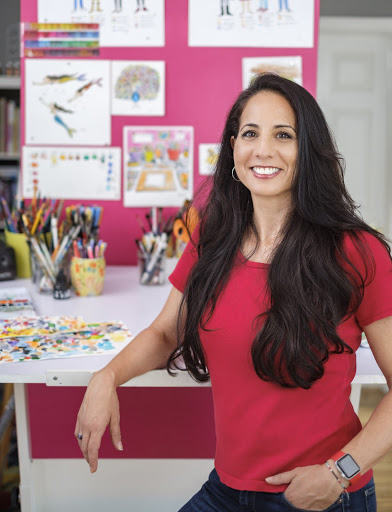 Maria Scrivan is an award-winning syndicated cartoonist, illustrator and author. Her comic, Half Full, is syndicated by Tribune Content Agency and appears daily on GoComics and in newspapers across the US.
Her work has been published in MAD Magazine, National Lampoon, American Bystander, Parade Magazine, Prospect Magazine (UK), Macmillan Books, Funny Times, Mashable.com, HuffingtonPost.com and Salon.com.
​
​She also licenses her work for greeting cards to companies including Recycled Paper Greetings, NobleWorks, RSVP, Design Design, Woodmasterne (UK) and more. She is a member of the National Cartoonists Society, the Society of Illustrators and the Society of Children's Book Writers and Illustrators.

Maria's forthcoming graphic novel series, NAT ENOUGH, published by Scholastic/Graphix will be available in Spring 2020.
Not sure which books to read? Let our TBF authors tell you which ones they recommend! Visit our Resources page, then scroll down to "TBF One Book Recommendations". You will also find a more complete list of books by each author under TBF Book List.
Nat Enough
Graphic Novel, Middle School, 9781338538199
Recommended for teens

Natalie has never felt that she's enough -- athletic enough, stylish enough, or talented enough. And on the first day of middle school, Natalie discovers that things are worse than she thought -- now she's not even cool enough for her best friend, Lily! As Natalie tries to get her best friend back, she learns more about her true self and natural talents. If Natalie can focus on who she is rather than who she isn't, then she might realize she's more than enough, just the way she is.