Elizabeth Lim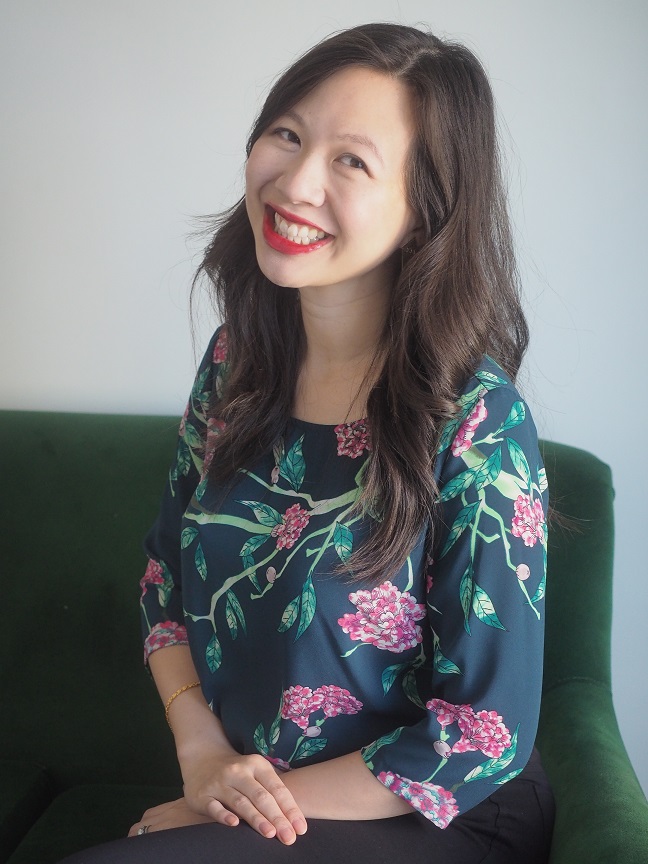 Elizabeth Lim grew up on a hearty staple of fairy tales, myths, and songs. Her passion for storytelling began around age 10, when she started writing fanfics for Sailor Moon, Sweet Valley, and Star Wars, and posted them online to discover, "Wow, people actually read my stuff. And that's kinda cool!" But after one of her teachers told her she had "too much voice" in her essays, Elizabeth took a break from creative writing to focus on not flunking English. Over the years, Elizabeth became a film and video game composer, and even went so far as to get a doctorate in music composition. But she always missed writing, and she turned to penning stories when she needed a breather from grad school. One day, she decided to write and finish a novel -- for kicks, at first, then things became serious -- and she hasn't looked back since. Elizabeth loves classic film scores, books with a good romance, food (she currently has a soft spot for arepas and Ethiopian food), the color turquoise, overcast skies, English muffins, cycling, and baking. She grew up in Northern California, with a brief stint in Tokyo, Japan, but now lives in New York City with her husband and their daughter. Elizabeth graduated from Harvard College with a degree in music and a secondary in East Asian Studies, and completed her graduate degrees at The Juilliard School.
Not sure which books to read? Let our TBF authors tell you which ones they recommend! Visit our Resources page, then scroll down to "TBF One Book Recommendations". You will also find a more complete list of books by each author under TBF Book List.
Reflection: Twisted Tales series (Book 4)
Fairy Tales, 9781484781296
Recommended for teens

What if Mulan had to travel to the Underworld? When Captain Shang is mortally wounded by Shan Yu in battle, Mulan must travel to the Underworld, Diyu, in order to save him from certain death. But King Yama, the ruler of Diyu, is not willing to give Shang up easily. With the help of Shang's great lion guardian ShiShi, Mulan must traverse Diyu to find Shang's spirit, face harrowing obstacles, and leave by sunrise⁠—or become King Yama's prisoner forever. Moreover, Mulan is still disguised as the soldier called Ping, wrestling with the decision to reveal her true identity to her closest friend. Will Mulan be able to save Shang before it's too late? Will he ever be able to trust her again? Or will she lose him--and be lost in the Underworld⁠—forever?

Spin the Dawn: The Blood of Stars series (Book 1)
Fantasy, 9780525646990
Recommended for teens

Maia Tamarin dreams of becoming the greatest tailor in the land, but as a girl, the best she can hope for is to marry well. When a royal messenger summons her ailing father, once a tailor of renown, to court, Maia poses as a boy and takes his place. She knows her life is forfeit if her secret is discovered, but she'll take that risk to achieve her dream and save her family from ruin. There's just one catch: Maia is one of twelve tailors vying for the job. Backstabbing and lies run rampant as the tailors compete in challenges to prove their artistry and skill. Maia's task is further complicated when she draws the attention of the court magician, Edan, whose piercing eyes seem to see straight through her disguise. And nothing could have prepared her for the final challenge: to sew three magic gowns for the emperor's reluctant bride-to-be, from the laughter of the sun, the tears of the moon, and the blood of stars. With this impossible task before her, she embarks on a journey to the far reaches of the kingdom, seeking the sun, the moon, and the stars, and finding more than she ever could have imagined.

So This is Love: Twisted Tales series (Book 9)
Fantasy, 9781368013826
Recommended for teens

What if Cinderella never tried on the glass slipper? Unable to prove that she's the missing princess, and unable to bear life under Lady Tremaine any longer, Cinderella attempts a fresh start, looking for work at the palace as a seamstress. But when the Grand Duke appoints her to serve under the king's visiting sister, Cinderella becomes witness to a grand conspiracy to take the king-and the prince-out of power, as well as a longstanding prejudice against fairies, including Cinderella's own Fairy Godmother. Faced with questions of love and loyalty to the kingdom, Cinderella must find a way to stop the villains of past and present . . . before it's too late.